Residences
a view above the treetops.
True journeys are as much about the adventure as the destination. Makali'i offers a transformational experience, one that invites residents to slow down and savor life's everyday moments.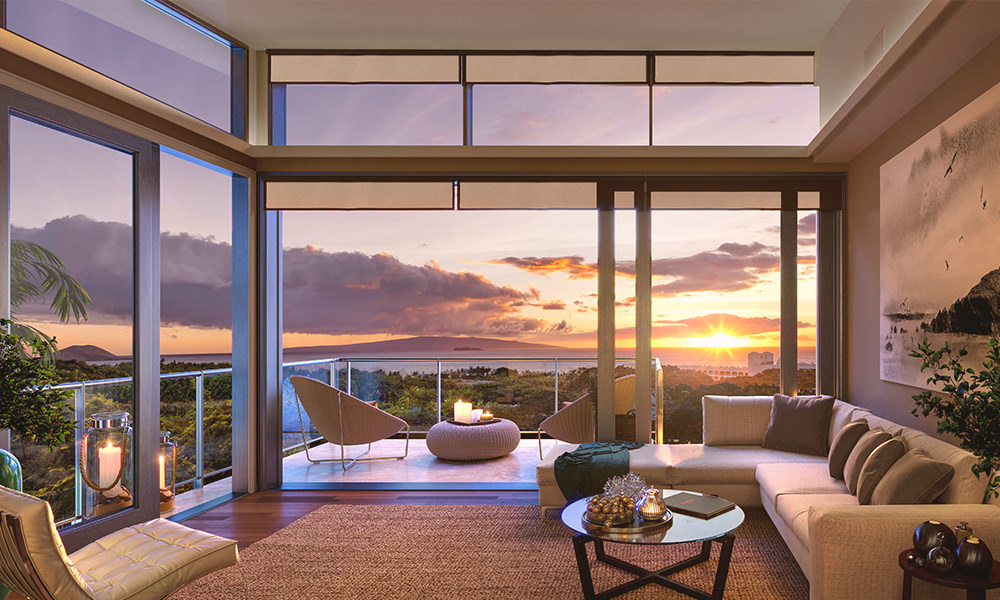 Imagine nearly infinite views, revealing Molokini, Kaho'olawe, Lanai and in flashes of shimmering blue waters, more than the occasional humpback whale. A dance of green begins as palms sway in the tranquil island breeze. This is Makali'i. This is life viewed above the treetops. Limited to 68 luxury 2- and 3-bedroom townhome residences. The open-air living is designed with consideration and embraces the lushness of Wailea. The clean lines blend into the hillside with open floor plans mimicking the expanse of the island itself. These unique homes are creatively designed to be Mid-Century Modern Hawaiiana and they are a beautiful way to live in one of the most beautiful places on earth. A life at Makali'i is to live lightly, but experience deeply.
the architecture is a showcase of the hawaiian ideals of sustainability, community and respect.